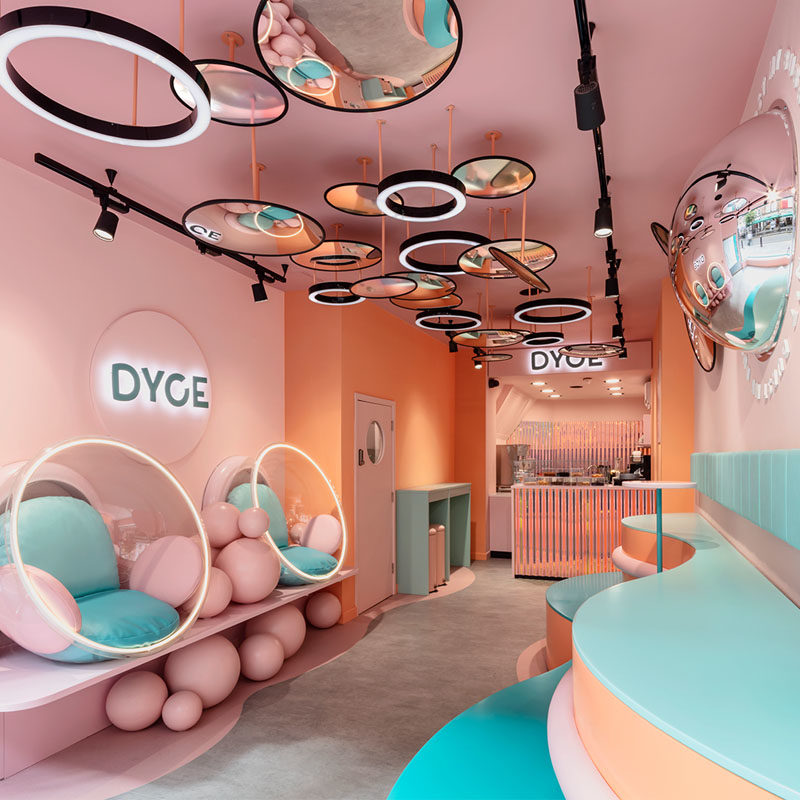 Design company FormRoom, has actually lately finished DYCE, a brand-new treat bar in London.
The intense blue-green exterior attracts focus on the road, tempting consumers within.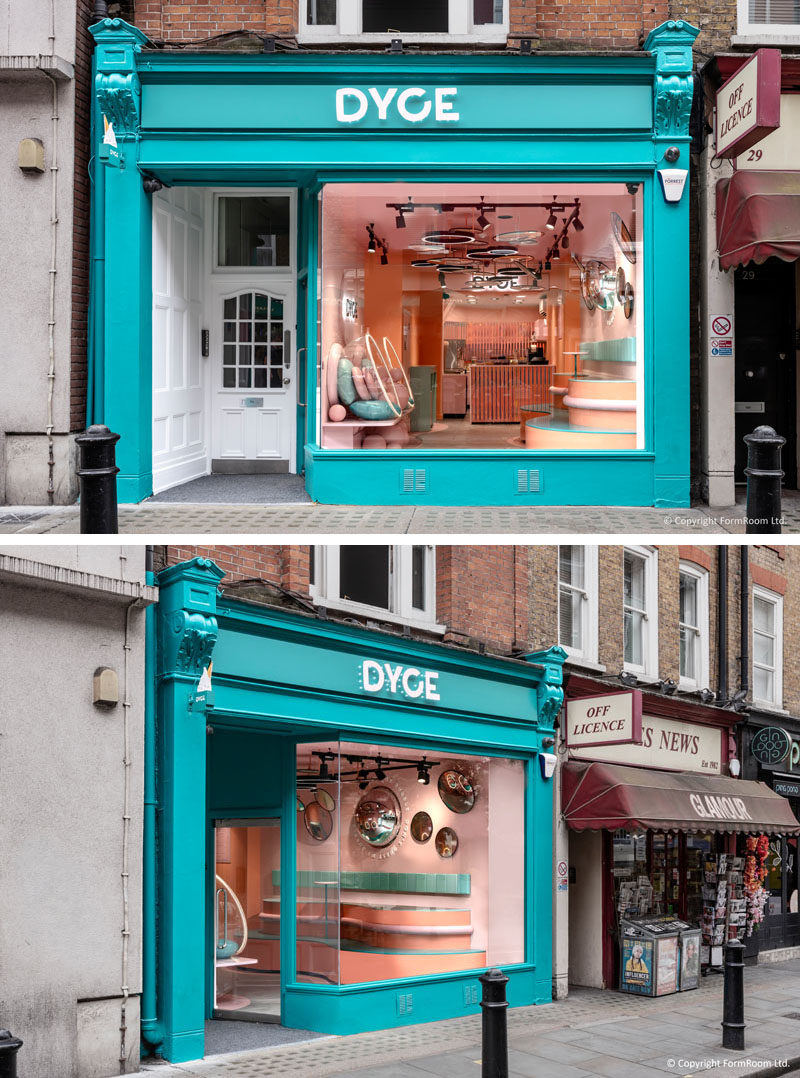 ---
Once within, the insides, influenced by Salvador Dali's surrealism, consists of soft pastel pink wall surfaces enhanced by light blue as well as peach components. Curvy tiered seats develops an informal seats experience as well as utilizes the indoor elevation.
---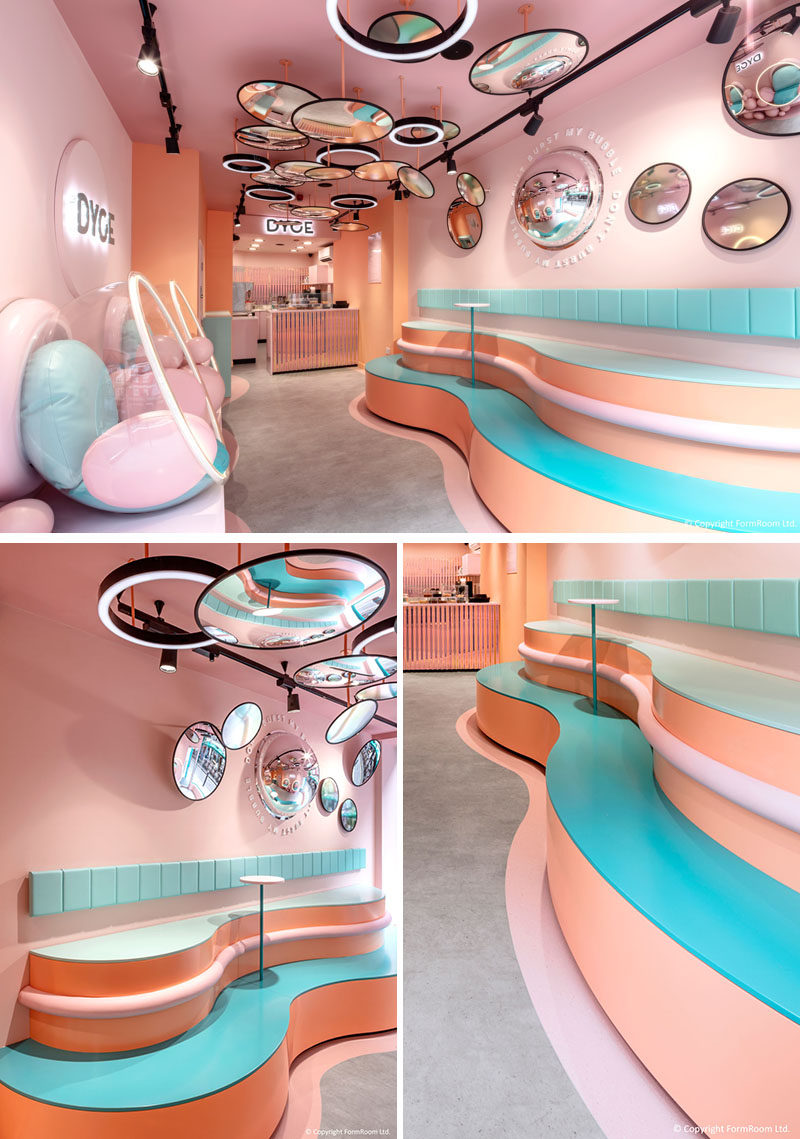 ---
On the contrary wall surface are 2 Bubble Tea influenced cocoon chairs, developed to interest Instagram- driven millennials.
---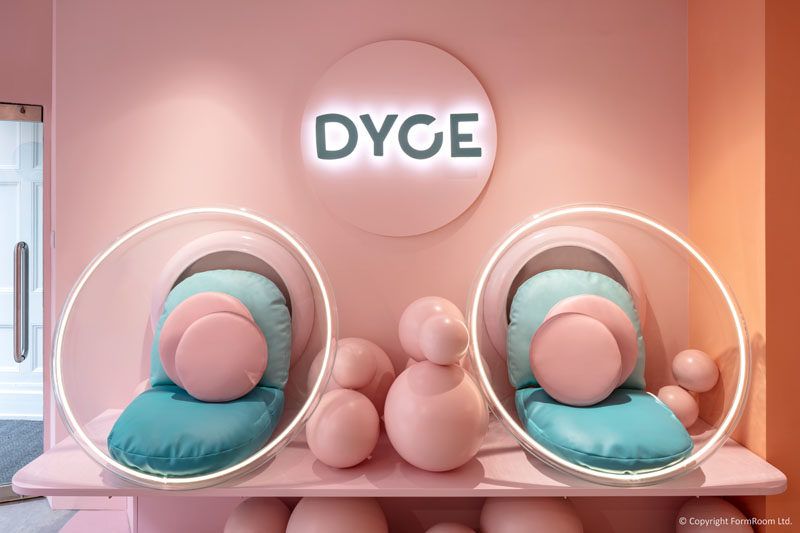 ---
Dessert aesthetic hints proceed throughout the room with rounded flooring art work to imitate the surges of gelato.
Corrugated steel panels on the front of the solution counter, have actually been treated with an iridescence plastic, developing an enjoyable impact.
---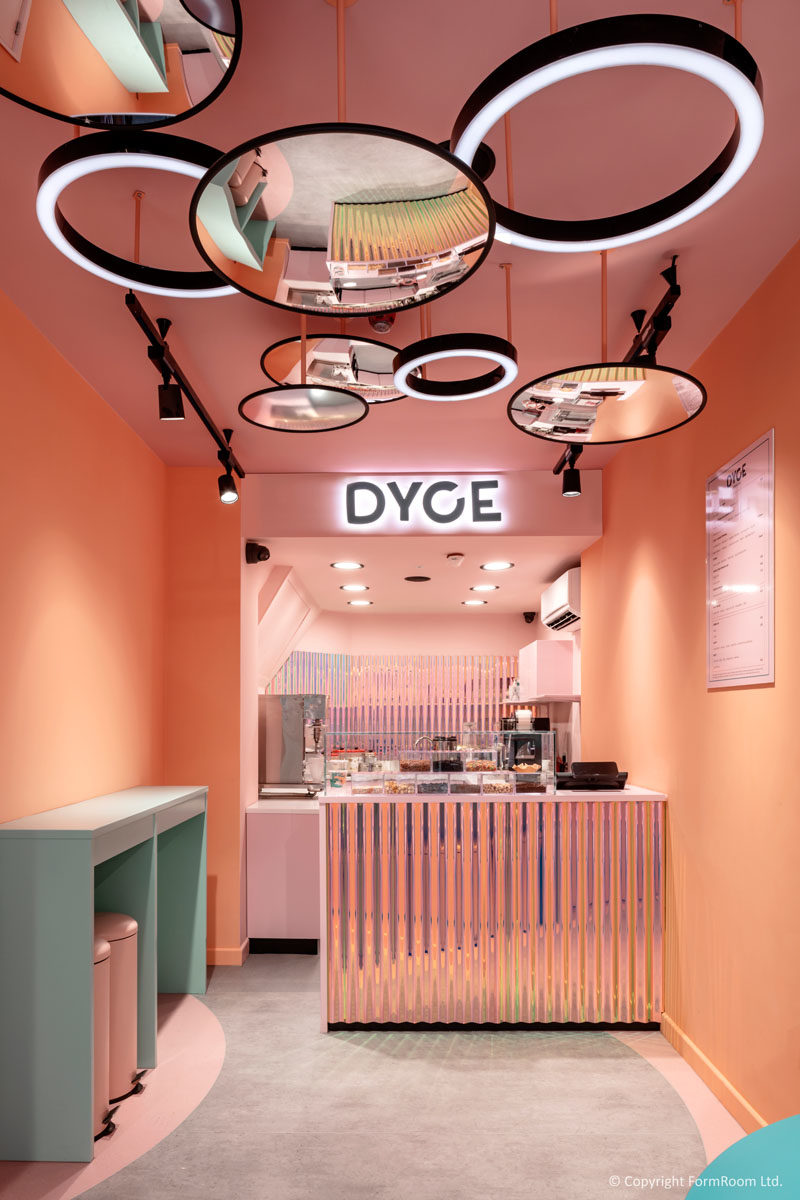 ---
An appealing ceiling setup incorporates put on hold concave as well as convex rainbowlike mirrors, standing for bubbles from DYCE's core item offering.
Subtle accents of black cutting provide the soft colour combination a specified surface.
---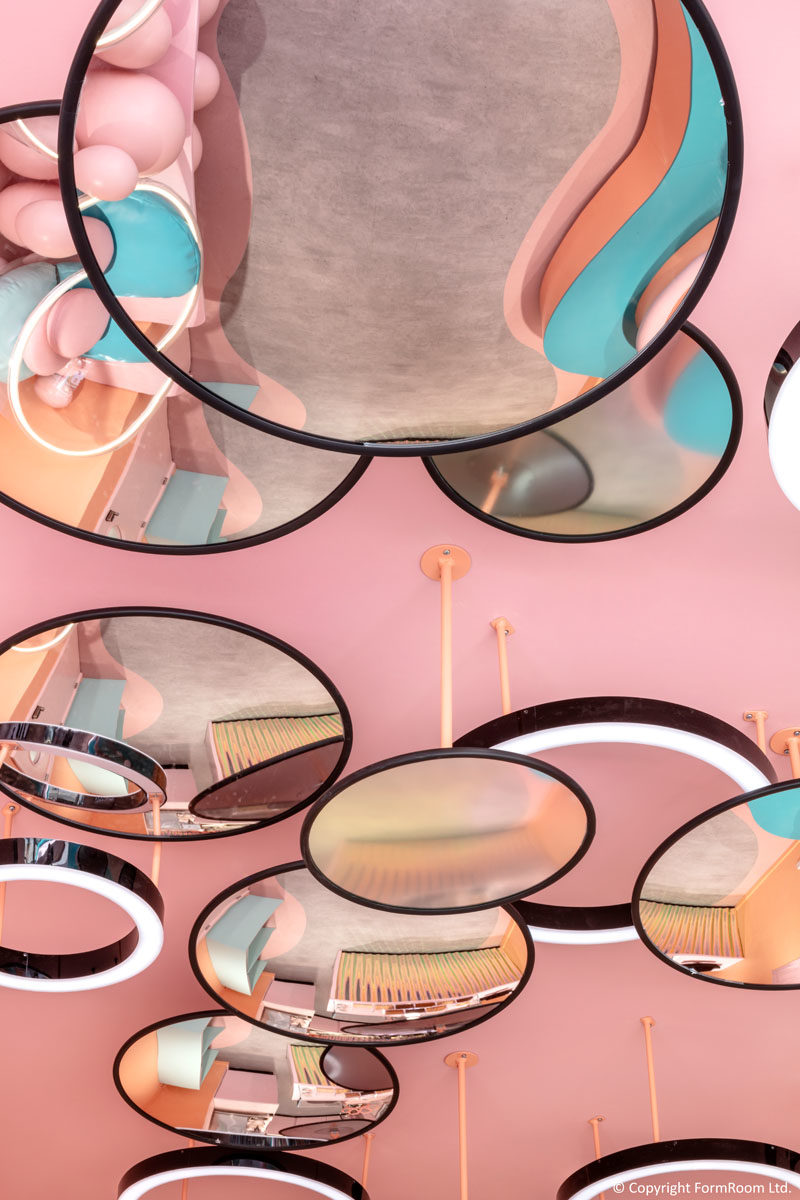 ---
Get the contemporist everyday e-mail e-newsletter– register below