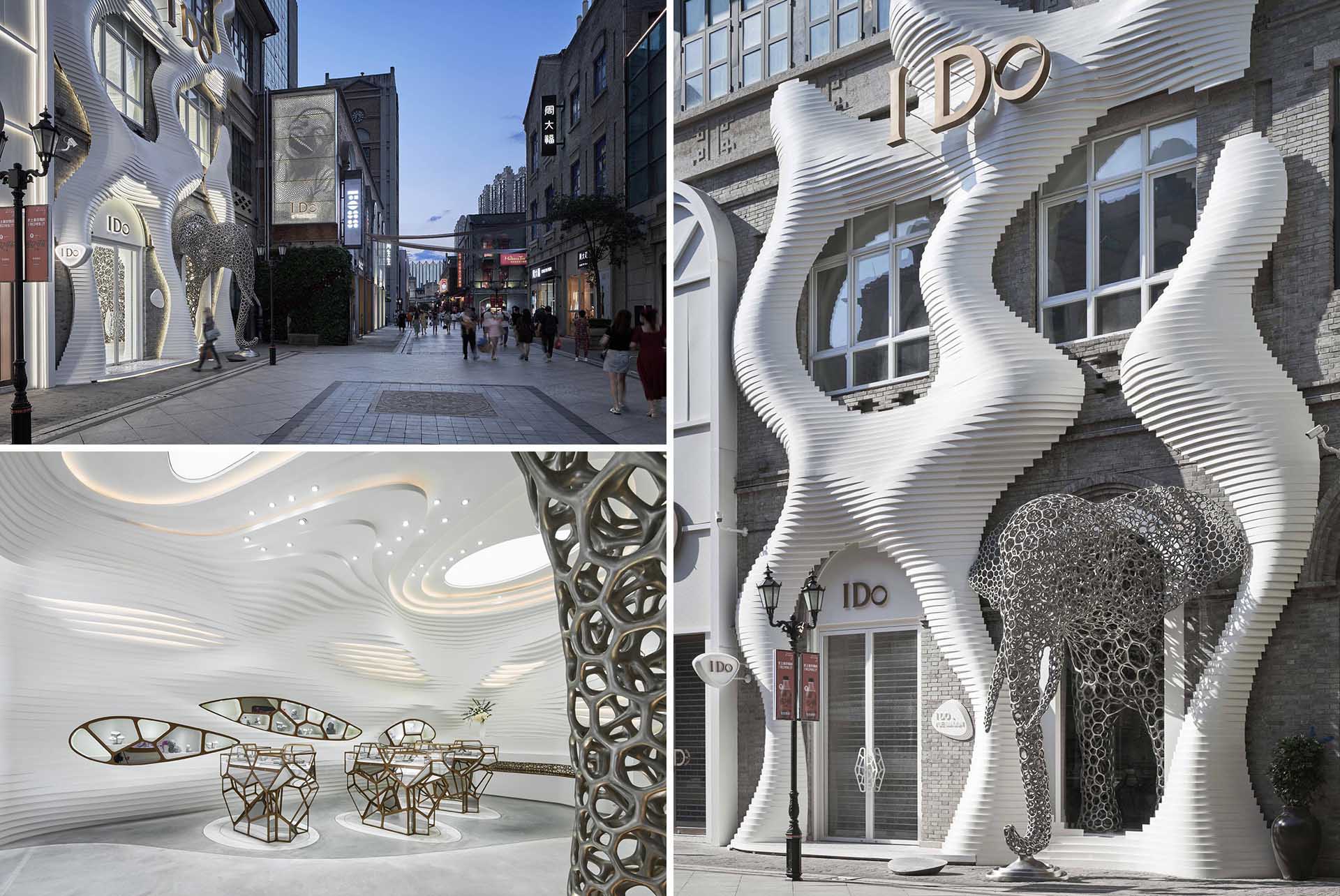 AntiStatics Architecture teamed up with musician Yue Minjun, to produce a distinctive store style in Wuhan, China, that includes sculptures on both the outside as well as inside.
The Facade
Located on a buying road, the exterior attracts attention from the various other shops by having a sculptural exterior that's emphasized by a huge elephant.
The "Peaceful Elephant", a symbolic number within Chinese as well as Asian society stands for "a serene globe as well as fully grown grain in culture. At evening, a huge steel art item of Yue Minjun's Signature laughing face is brightened on the nearby wall surface.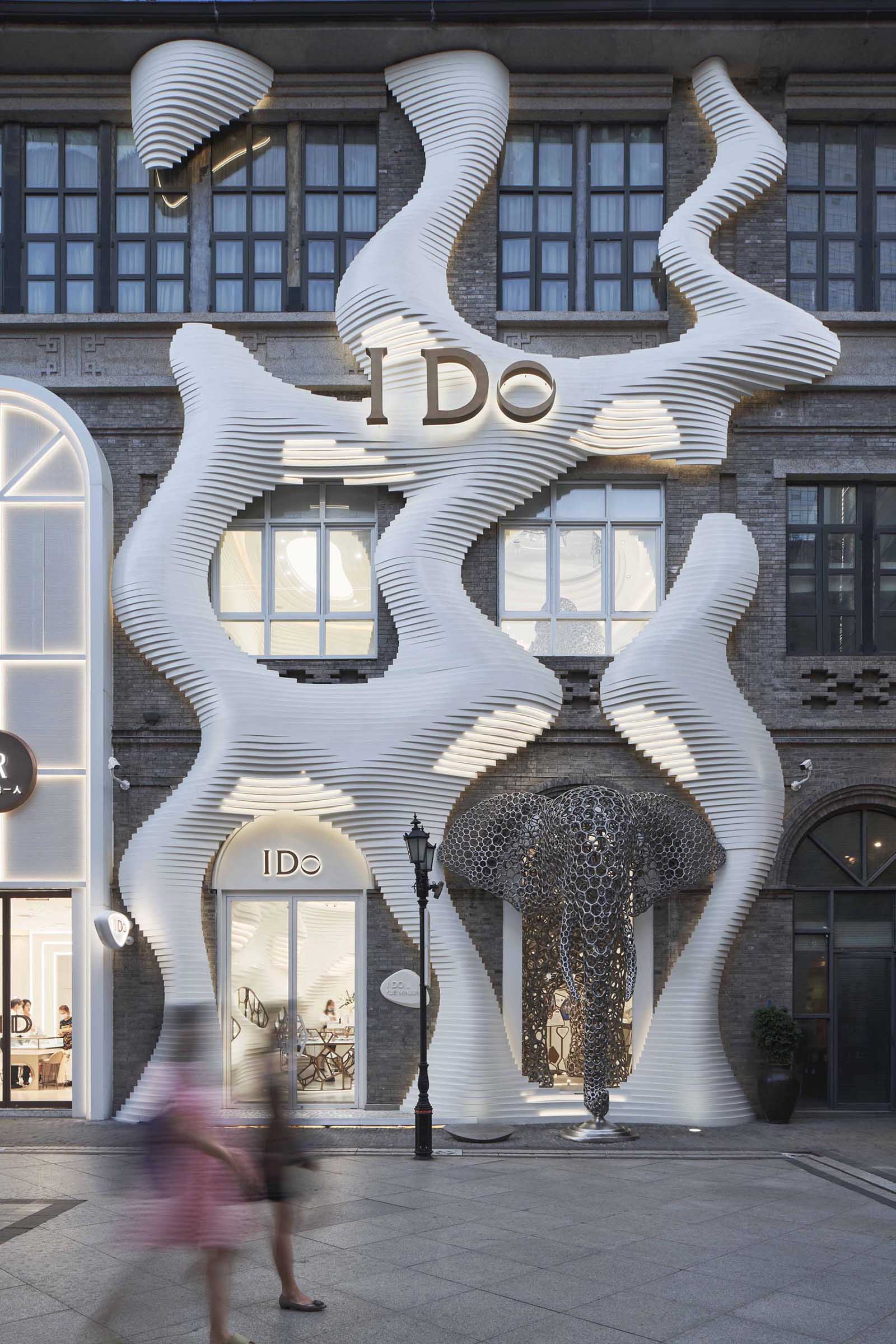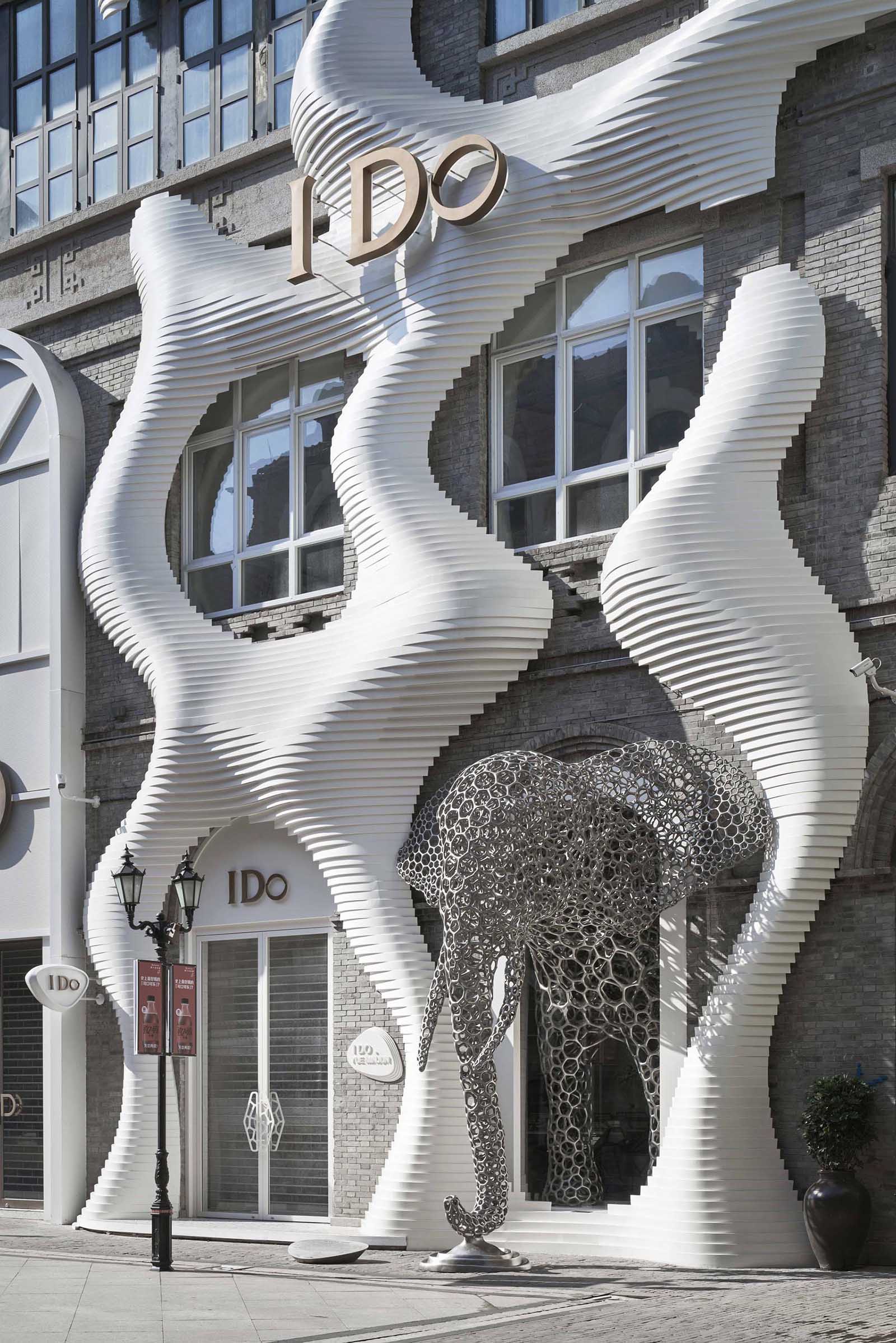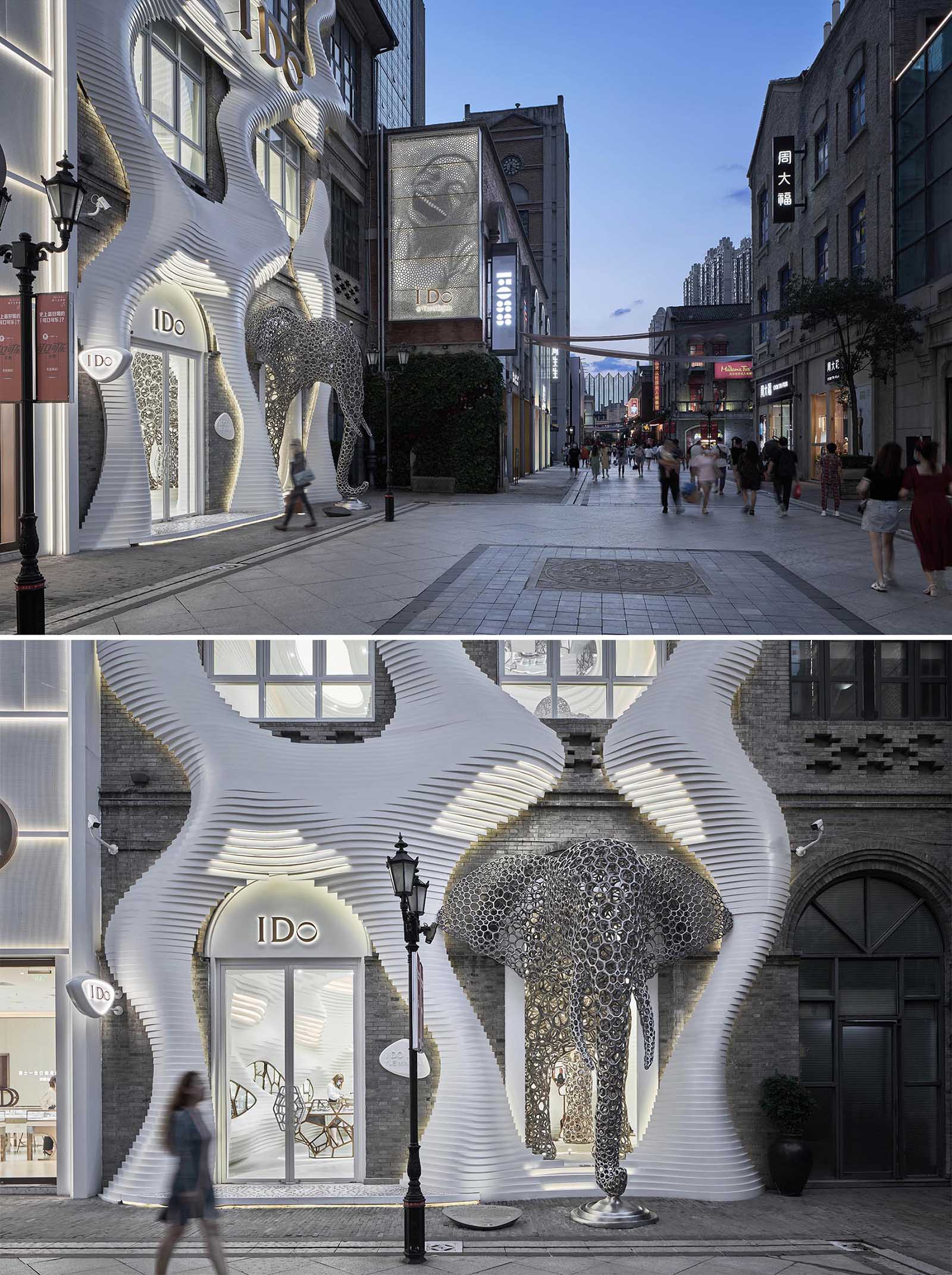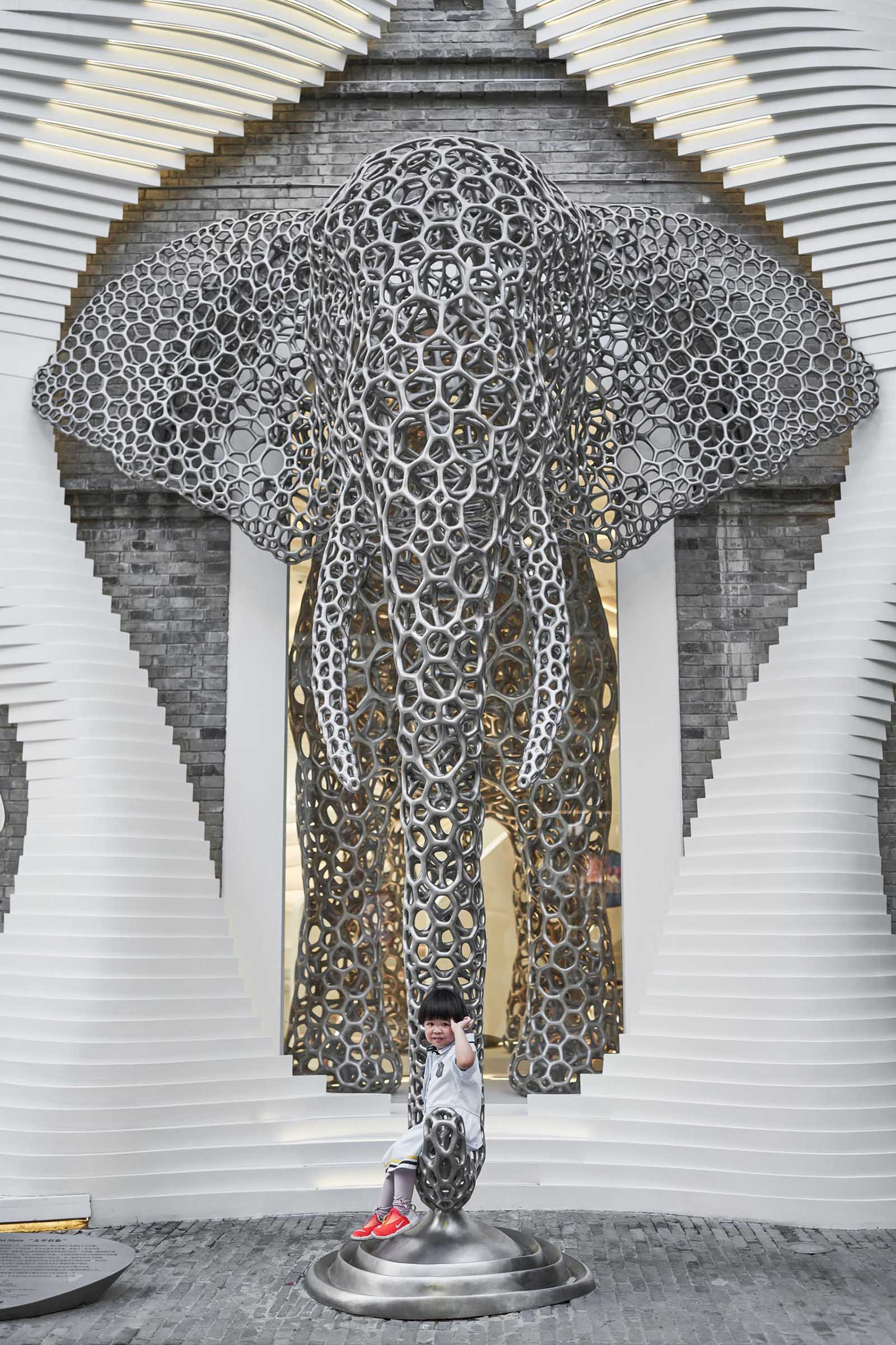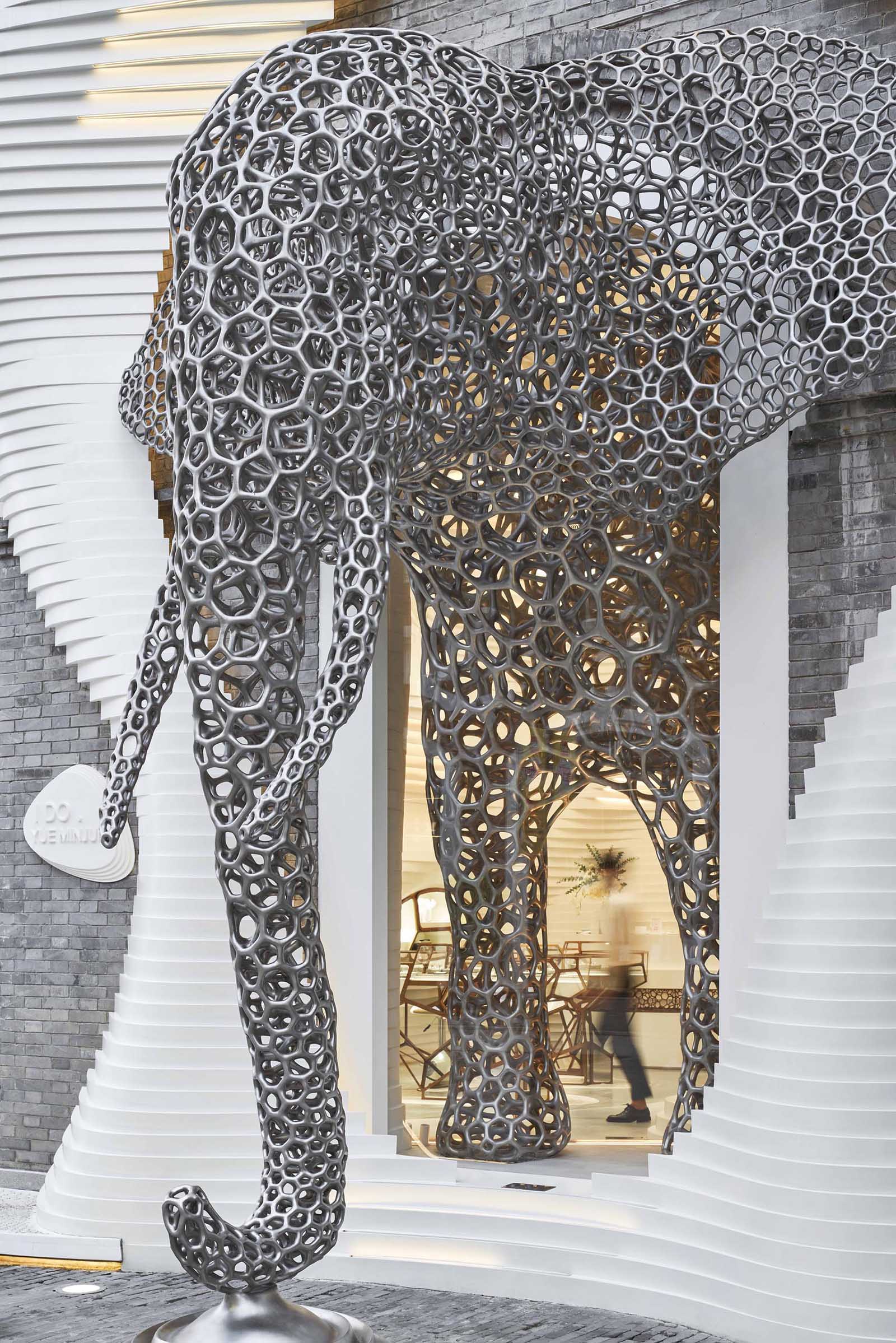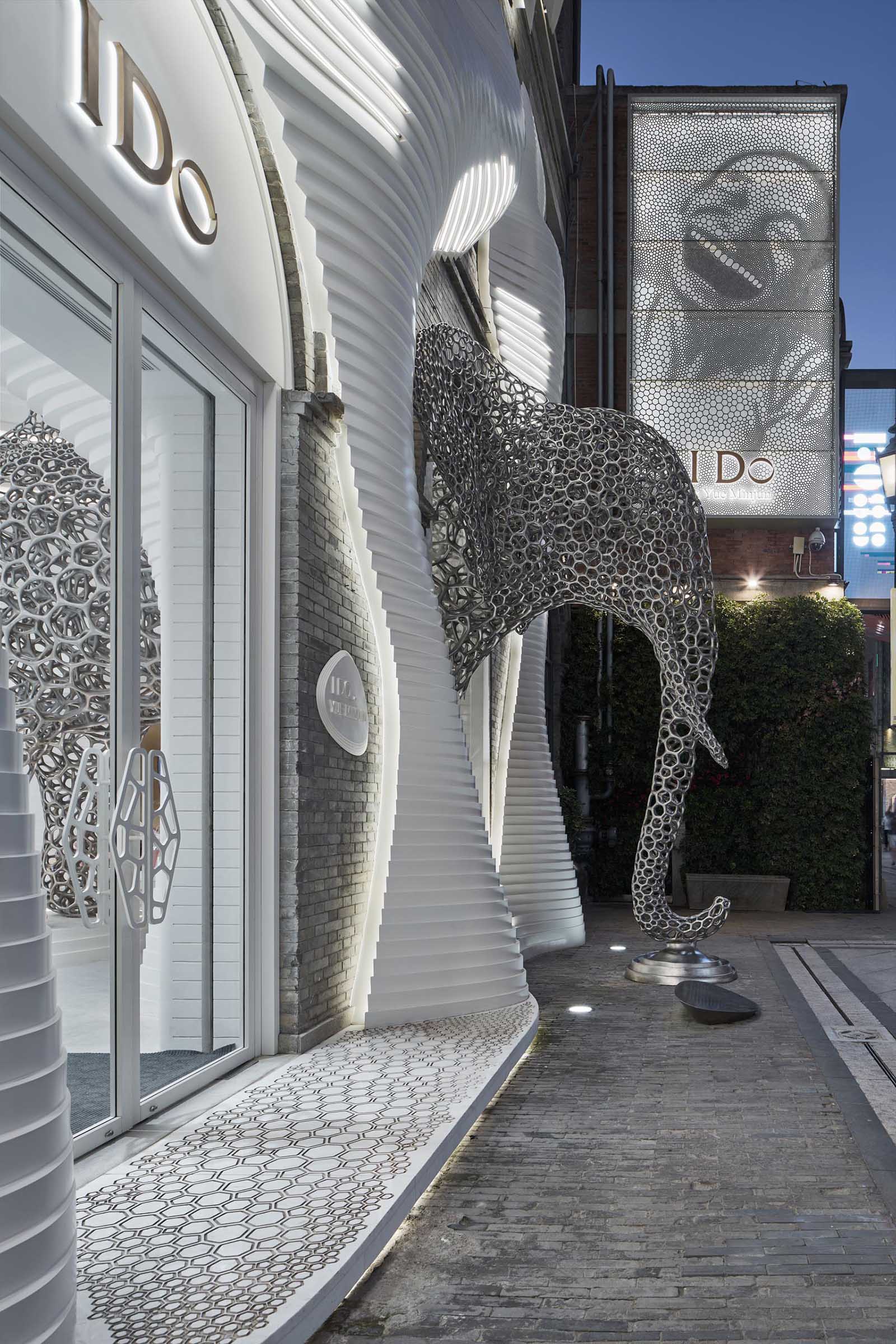 The 1st Floor Interior
Stepping within, you'll see there's a smooth as well as fluid cave-like area that looks like though it's been taken of the insides, covering the site visitors in a continually fluid setting as well as attracting individuals with the layout.
The describing of the custom-made screens installed within the wall surfaces as well as freestanding throughout the area recommend large geologic developments arising from the inside.
The elephant sculpture from the outside proceeds with the inside, nevertheless, a 9-meter high sculpture with Yue Minjun's numbers takes a trip up from the first flooring to the second flooring.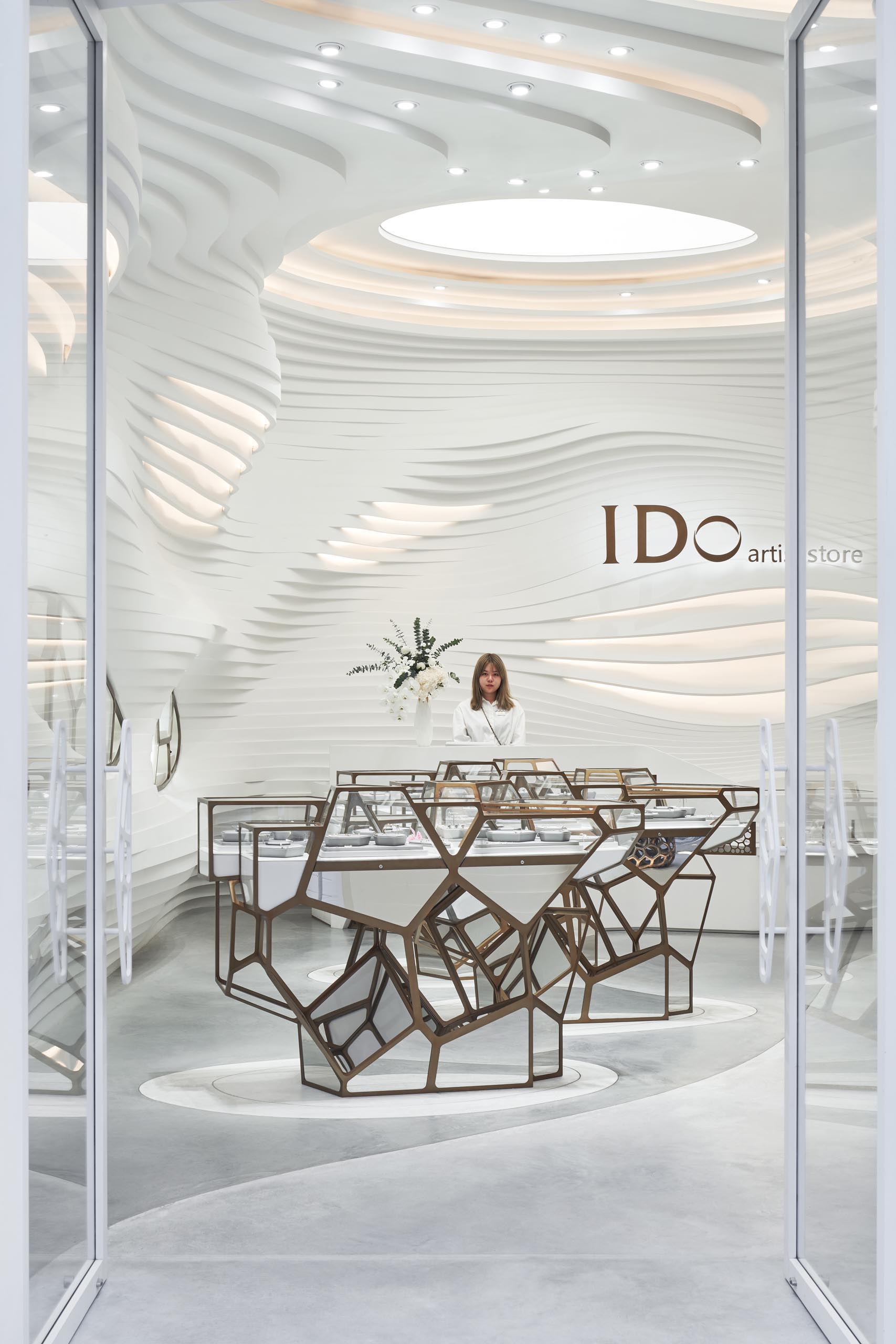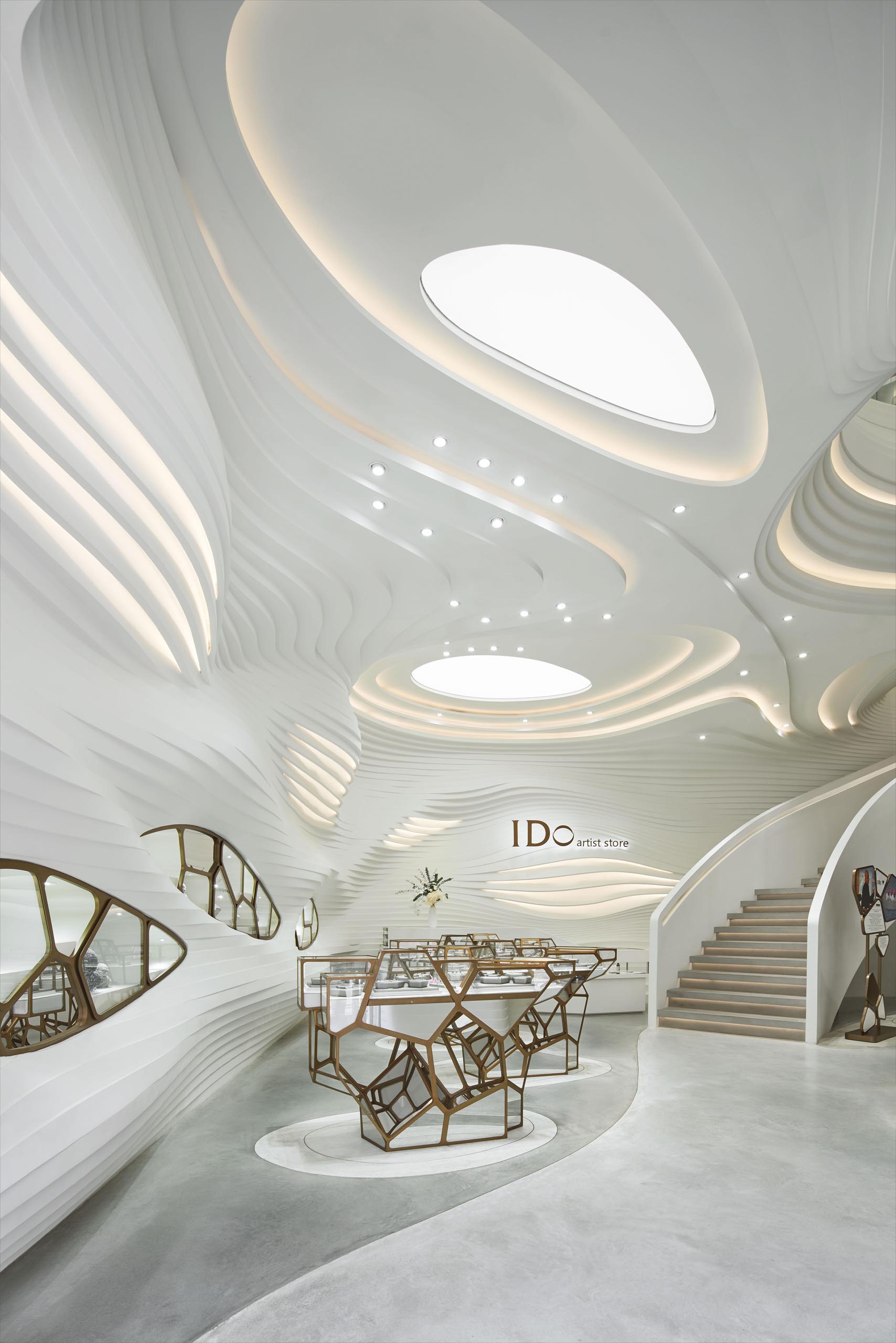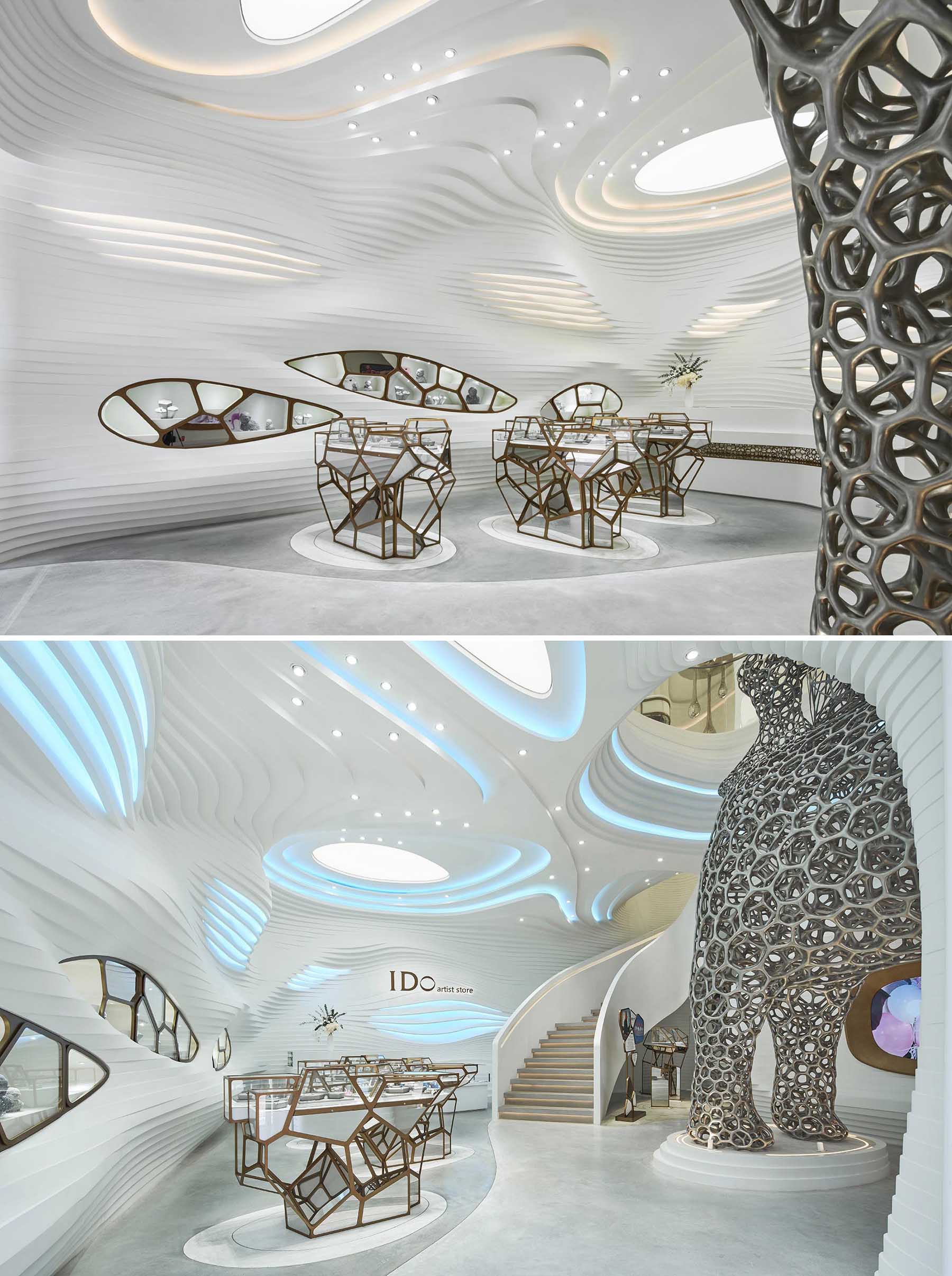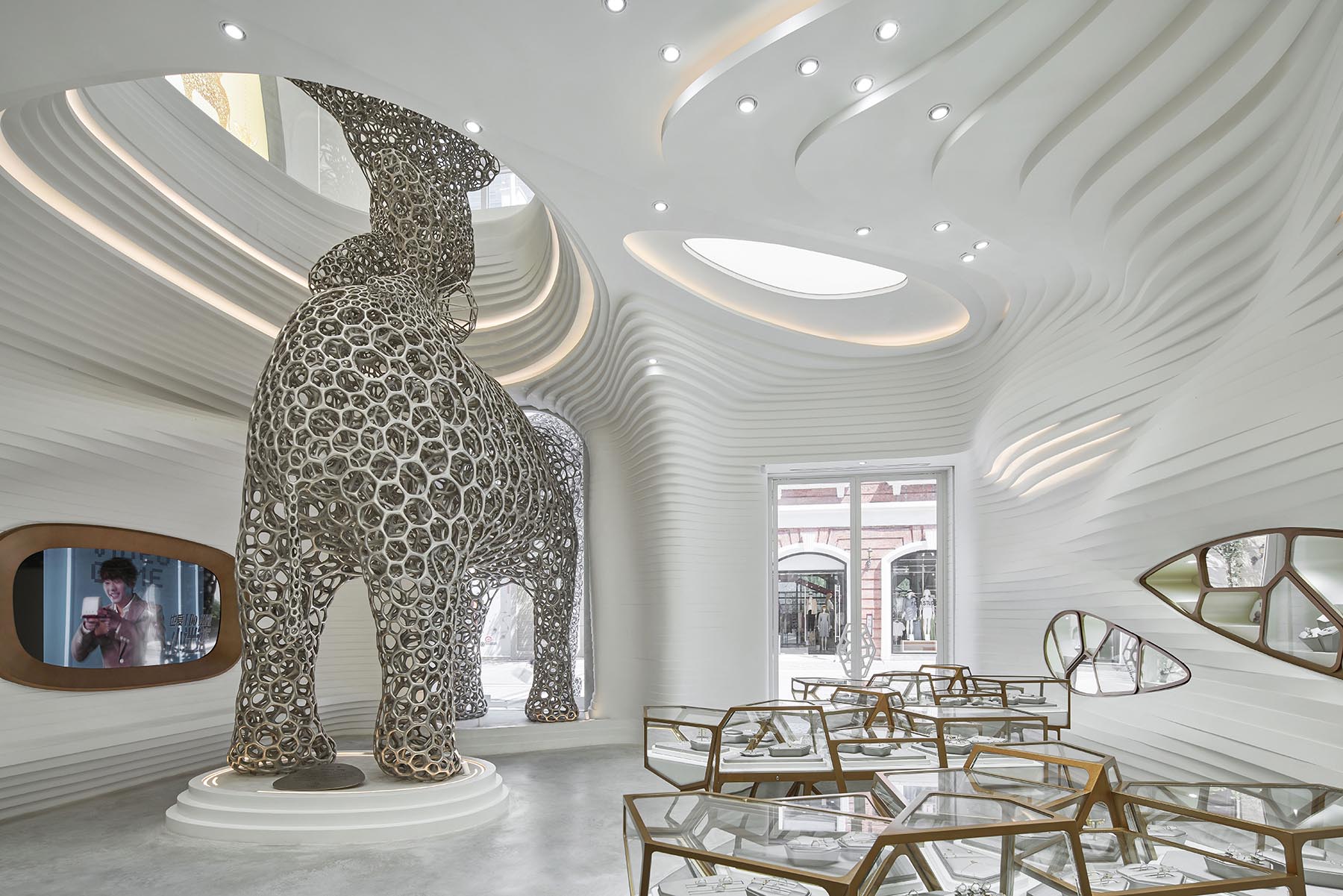 The Staircase
The smooth stairways take you on a trip in between the floorings, using alternate sights of the cave-like inside as well as the sculptures. The illumination throughout the area are virtually like treasures, while the concealed illumination in the ceiling, the staircase hand rails, as well as below the staircase footsteps, include a soft radiance to the area as well as highlights the style.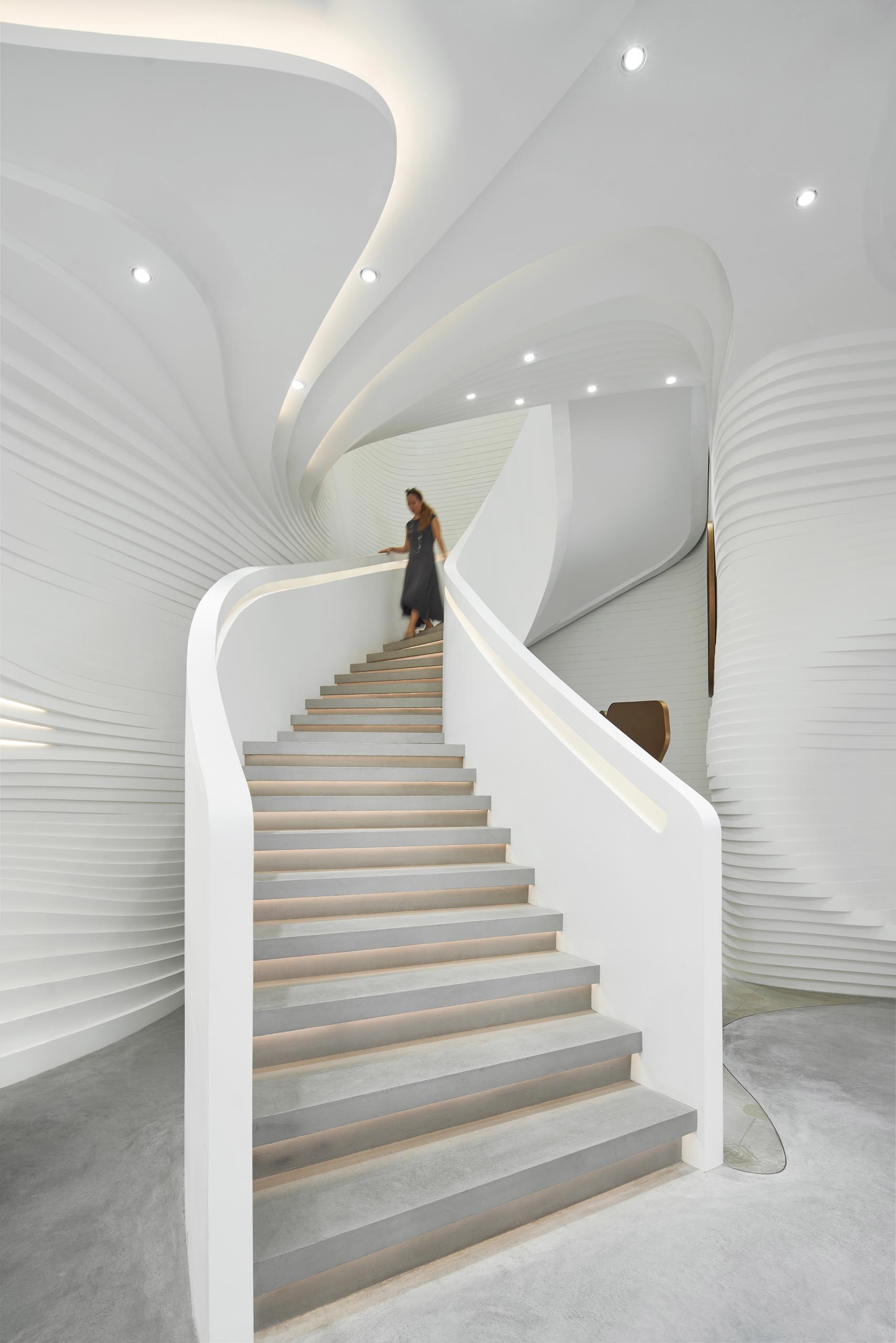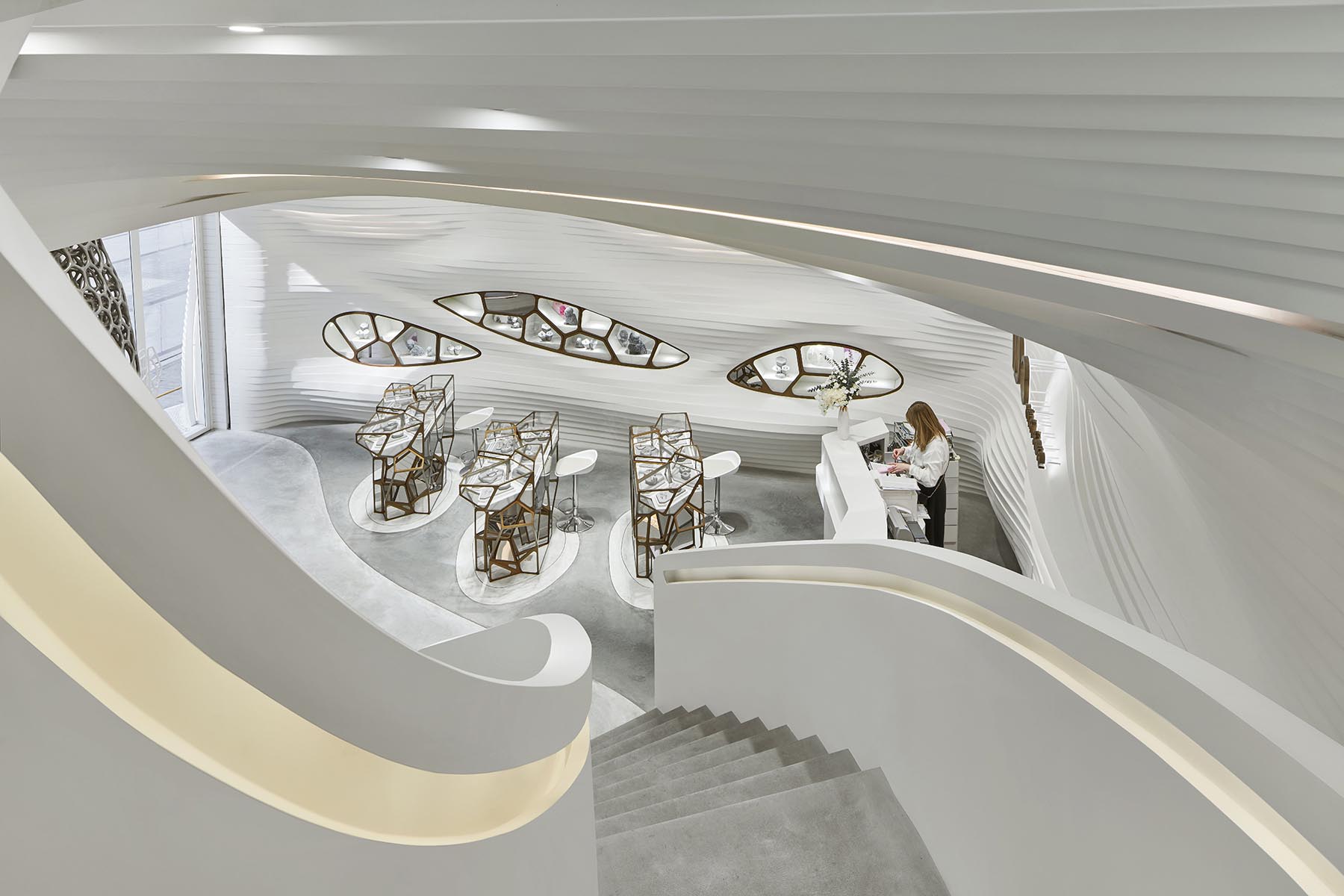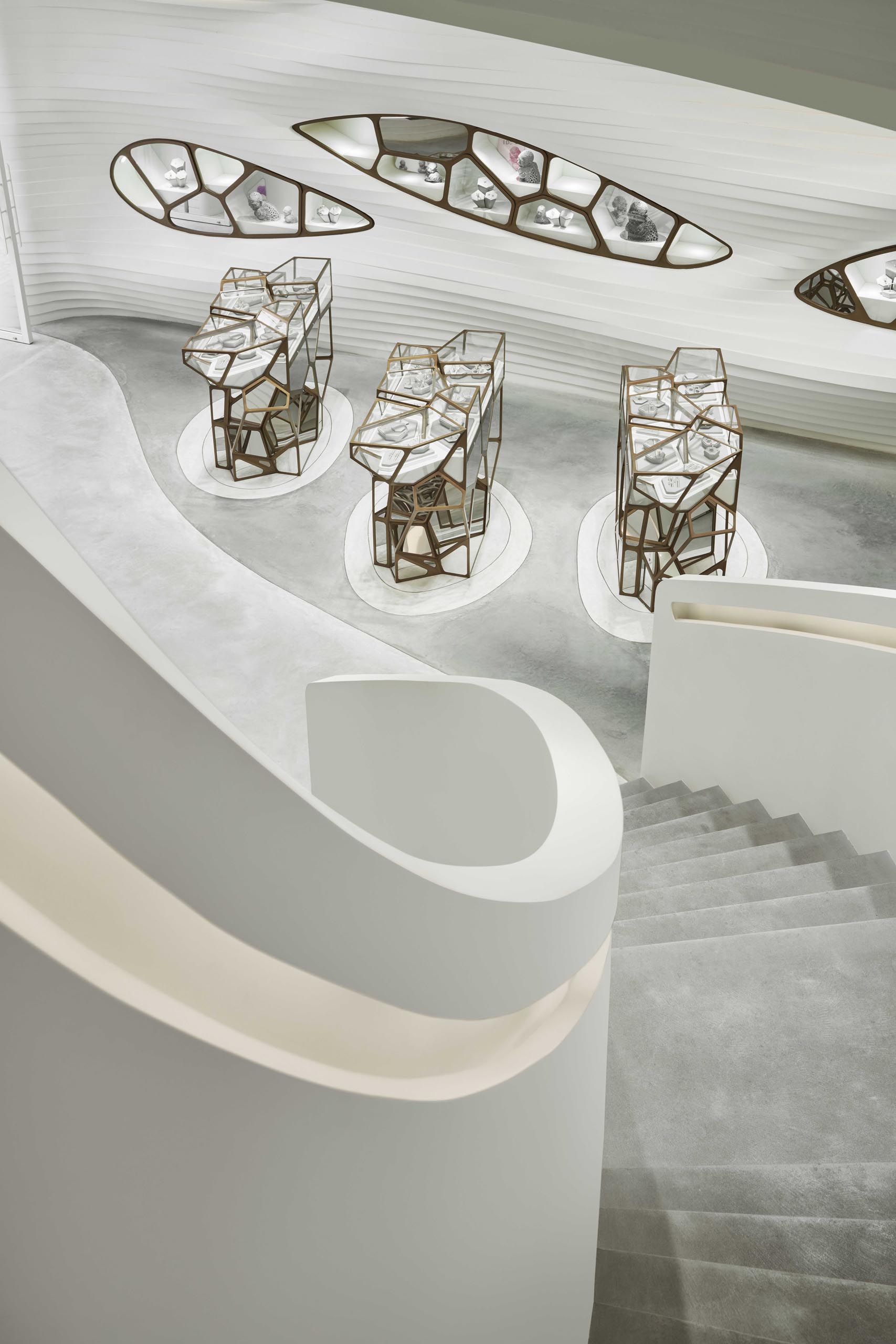 The second Floor Interior
The second flooring is residence to a lot more screens, nevertheless, it's the big sculpture that ends up being the centerpiece for the area. The musician used large wax 3d printing as well as financial investment spreading, which produces a thin yet very architectural latticework, influenced all at once by mobile biology as well as the atomic frameworks.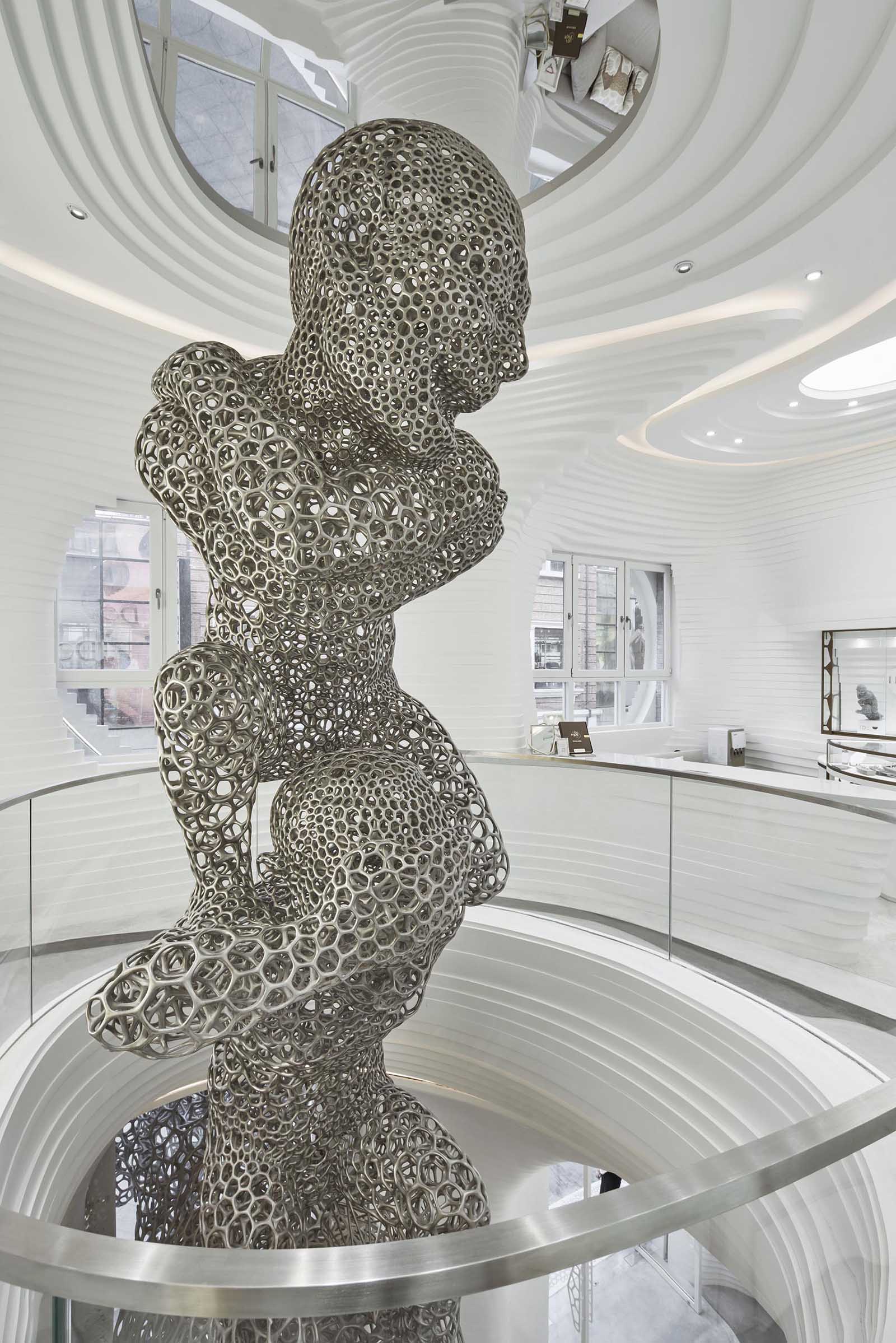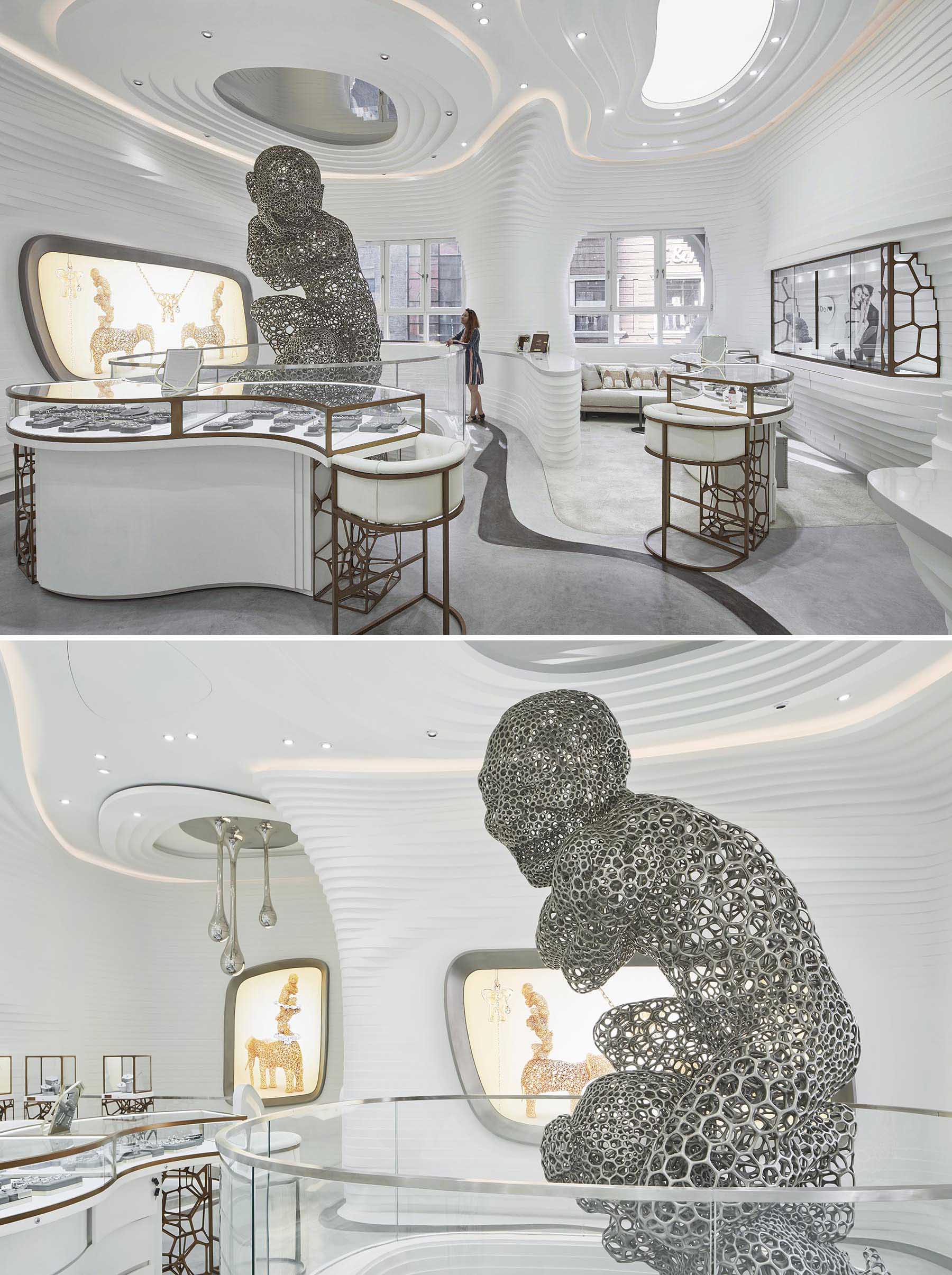 Watch the video clip listed below to see even more information of the shop.
Photographer: Dachou Wang Photography|Design Company: AntiStatics Architecture|Collaborated Artist: Yue Min Jun|Design Principal: Martin Miller, Mo Zheng|Project Architect: Yasser Hafizs|Design Team: Theodorius E. D. Santoso, Christopher Beckett, Annie Liu, Demi Chang, Arthur Yang, Frank Feng|Video credit reports: AntiStatics Architecture